December Roundup
Looking back on our photos from December it is hard to believe how much we packed in! It was a fun and busy month leading up to the break, with so many projects and activities going on.
Our construction exploration came to an end, culminating in a visit from Professor Maged Senbel, an architecture professor from the UBC School of Community and Regional Planning, who very kindly came to answer our questions about buildings and construction. The children formulated their questions in class ahead of time and listened carefully to the answers, and it was exciting to be able to connect their thinking in class to the wider world. Professor Senbel also brought in some pretty fantastic mini-models of buildings, kindly provided by his students.
A huge collaborative project was the climax to this exploration. The children continued to work on their 'skyscraper' for a few weeks, on and off. We saw so many skills being practiced during this time: negotiation, turn-taking, planning and problem-solving, not to mention fine motor practice and language development! Phew!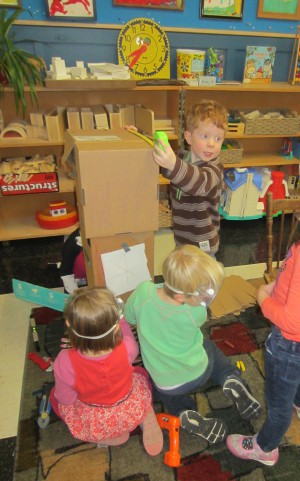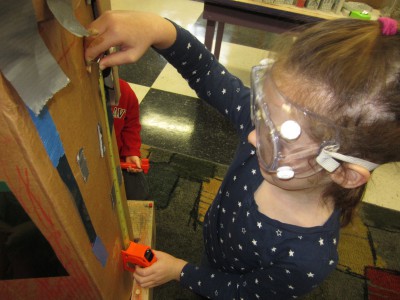 During this month we also noticed a growing interest amongst our four year-olds in practicing writing and drawing. Literacy and letter recognition is a constant part of our program at Crown, but the sudden confidence in this age group to do more writing on their own was a wonderful reminder that children will reach each stage of reading and writing when they are ready, and it cannot be rushed. In order to be comfortable writing children need hand strength and fine motor control, the ability to recognise and remember patterns, and the cognitive development necessary to make the link between the form of a letter and its meaning as a symbol. It was also interesting to observe how the interest spread through the group, which reminds us also that children (and adults!) learn best when they are having fun.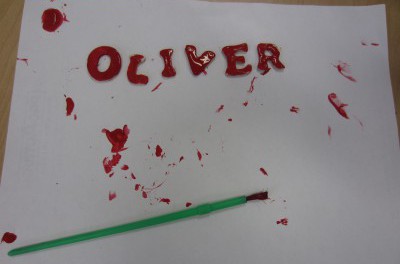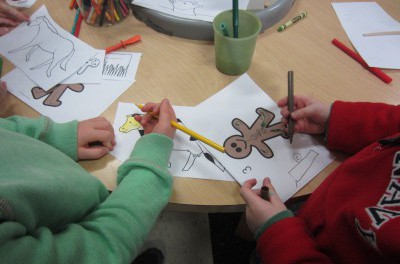 It goes without saying that December was packed with Christmas and winter activities as well. The children loved listening to Tchaikovsky's Nutcracker music, and each time it was played our carpet was instantly filled with dancing, smiling children.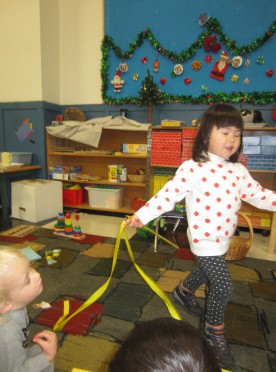 Seasonal crafts were extremely popular and even drew in some of the children who don't choose the art table very often. Perhaps the understanding that these creations would be going home to decorate the tree or house helped to make the activity more meaningful for them.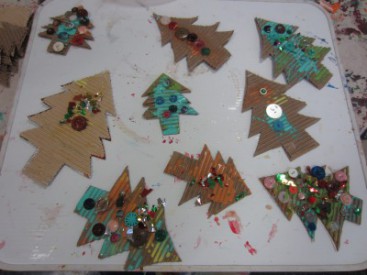 We looked at many seasonal stories about Christmas, snow and other winter themes, but decided to explore The Gingerbread Man a little further with crafts, games and the always popular baking with Miss Caroline! The familiarity and repetition of traditional fairy tales have so many benefits, from language development to supporting a sense of competence in the children when they are able to anticipate the story and join in telling it. There was also a bit of a thrill on the days when the cunning fox did manage to eat the gingerbread man, instead of just giving him a scare!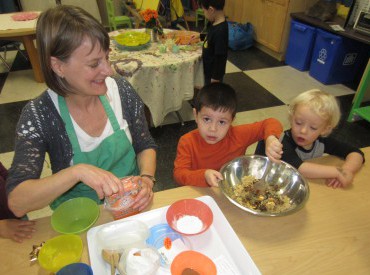 ​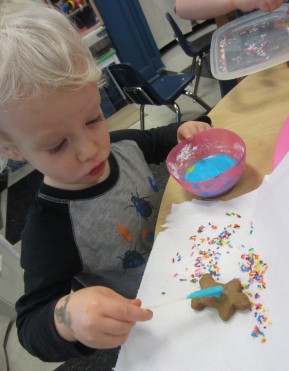 Without a doubt the two highlights of the month were pyjama-stuffy day - our most comfortable day of the year so far - and the Christmas concert. The children in both our Toddlers and 3/4s classes practiced their songs for several weeks, and did a splendid job performing them on the evening of the concert. It was wonderful to see so many Crown family members come to join us and, following the performance, the children were thrilled with the surprise light show and dancing. Many thanks to Victor and St Philip's church for lending us their light machine!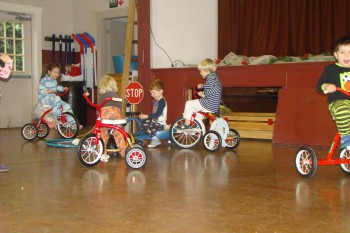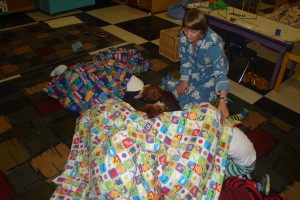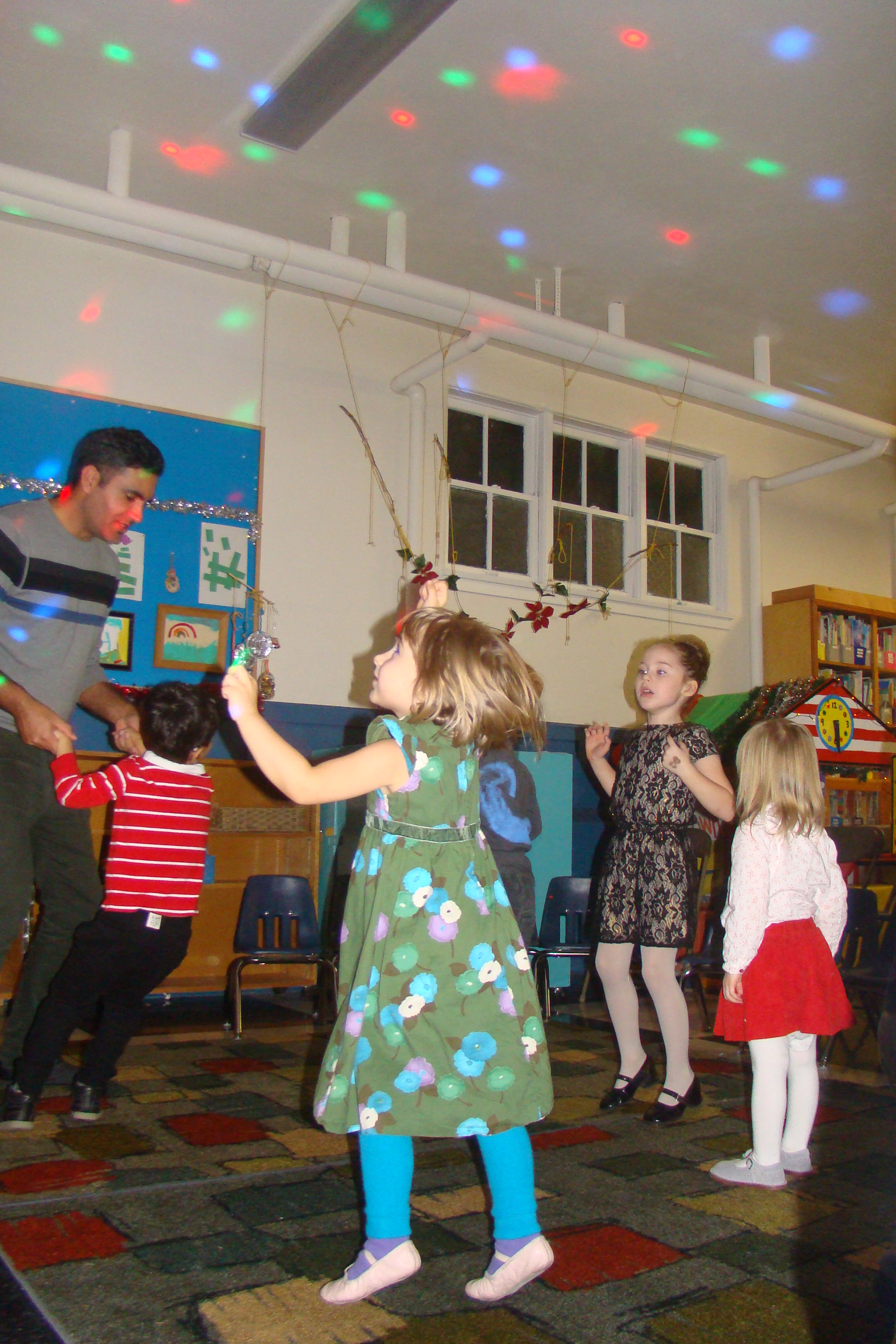 After all this fun it was a well-earned two-week break for everyone. It was wonderful to end 2015 on such a happy note.