Building Buildings
Since September many of the children in this year's Crown Preschool 3/4s class have shown a fascination with building things. The blocks, magnets, and lego bricks have been their toys of choice and every day finds them on the carpet and at tables, constructing and imagining. As time has gone on their strong interest has drawn the other children in as well until it became obvious that we needed to explore this area in more depth!
Our aim was to extend the children's explorations beyond what they were already doing, giving them the opportunity to create new understanding. To do this we began introducing different resources, offering new experiences, planning adult-led activities and observing and documenting the children's play, supporting their co-creation of knowledge through their play. We have begun to sit for a morning circle time together since the children are fresher and can focus more easily on guided activities at this time of day. We have talked, collaborated and discovered together, documenting what the children already know about buildings, experimenting with our large cardboard blocks to learn about stability, looking at some famous buildings from around the world, and voting on what type of building we would choose to build ourselves! The winner was a garage, followed closely by a treehouse. We have looked at real blueprints and drawn garages together, and the children have coped well with their beloved magna-tiles disappearing from the class for a while in favour of some new, open-ended wooden building toys! Several times we have walked up to the huge construction site on Dunbar to watch the progress there. The enormous cranes and concrete-pouring vehicles have been of particular interest. The children also enjoyed spotting various shapes around the site and seeing as the foundations are built and construction begins to move upwards.
It has been fascinating to watch as all the new information and experiences are incorporated into the children's play. The wonderful thing about this topic is that it encourages so much collaborative play. The resources must be shared to allow everyone to join in and the projects themselves can accomodate many children's ideas as they change and grow. Imagination is central to this type of play, especially since a focus of the children's interest seems to be the purpose of their structures: what is each building, room and structure for? Is it a house? A swimming pool? A zoo? Where is that road going to lead and who lives in this jungle hut? It has been a perfect way for the younger children to begin moving towards more cooperative play, beginning by watching the older ones and copying what they do. Throughout it all we have talked about shapes and numbers, learned new words and discovered more about the world around us. This has been, and continues to be, an intriguing topic for our class. Alongside our seasonal activities we will keep exploring building and buildings as we lead up to the Christmas break. Stay tuned for more fun activities as well as a visit by a UBC Professor of Architecture!
Buildings evolve along with the story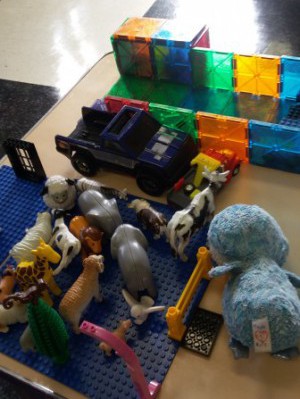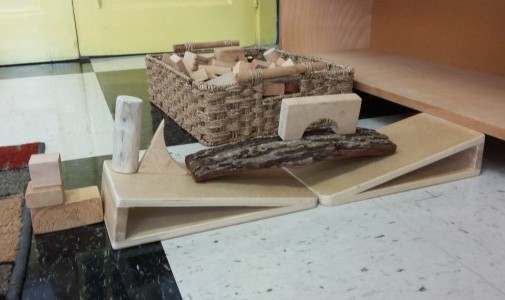 ​Thinking about structure and stability
​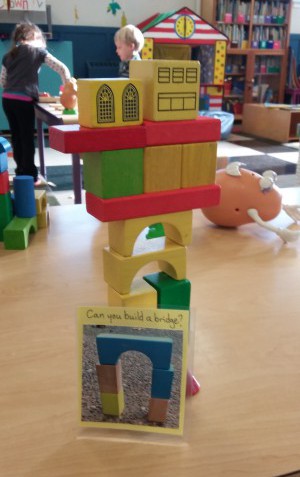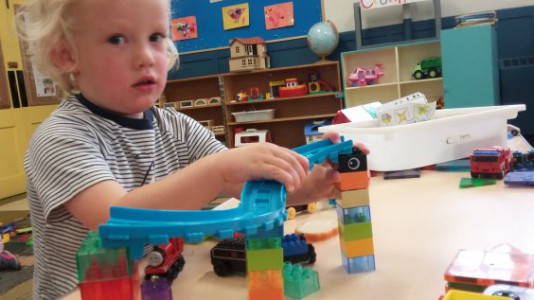 ​Bringing experiences back into the classroom - concrete pouring at the construction site and in the sand table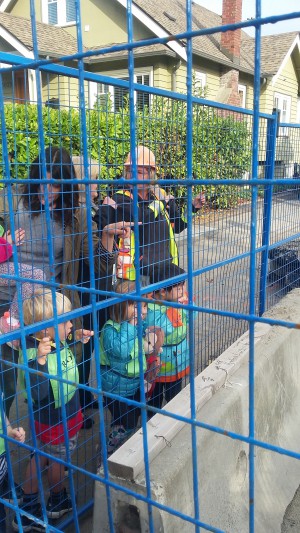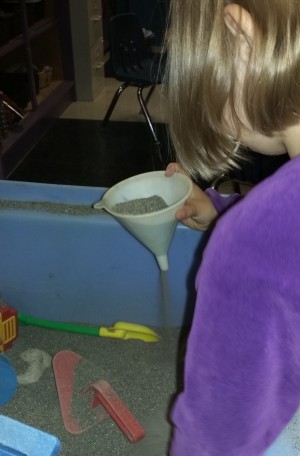 Collaboration and creativity